THE CITY OF LAKELAND, TENNESSEE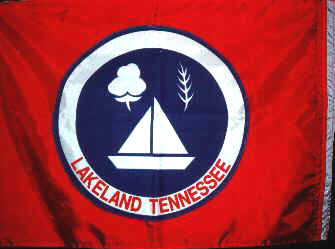 In 1959 Lakeland was an amusement park consisting of the 387 acre Garner Lake, a few animal statues and the Ol' "Huff N Puff" Train.
In the sixties a popular Mid South Drag Strip drew crowds to Lakeland.
The incorporation of Lakeland was conceived and financed by Louis Garner. Petitions were circulated by Beverly Rivera and Henry Veasy. Legal preparations were done by Edward Johnson and Lt. Governor John Wilder.
The first elected officials were Beverly Rivera, William H. Howich and Earl Webber. Beverly Rivera was the first Mayor of Lakeland and the first City meeting was held in September of 1977 at the old Lakeland Cafe. A bedroom of the Rivera home served as City Hall. No salaries were paid until 1982.
June 12, 1977 Lakeland incorporated its 260 homes, 7 1/2 miles of roads and 612 citizens into the City of Lakeland, Tennessee. Belz Mall was built in 1979 and in 1981 the first City Hall was built.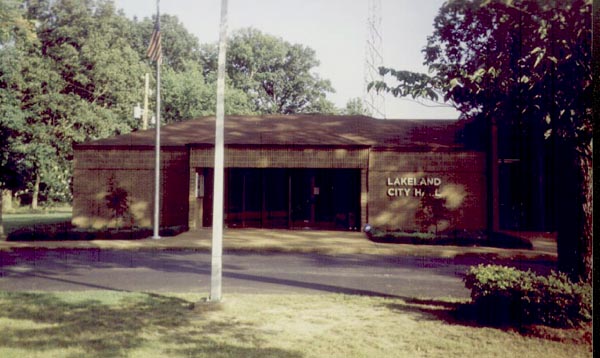 CITY FLOWER
The Crape Myrtle has been designated as the flower to represent the city.
CITY LOGO
The city logo was designed by Becky Scobey of Bartlett in 1977. The original oil painting hangs in City Hall.
CITY FLAG
In 1985 a Lakeland city flag designed by Cindy Towsend McCord was chosen from designs submitted in a city-wide contest. It was dedicated at the Homecoming '86 function on June 15, 1986.
LAKELAND NEWSLETTERS
* Citywatch - published bimonthly by The Council of Lakeland Associations
* Civic Club Web Site - www.lakeland.TN.com
* QNET - electronic mail server - If you wish to receive email about city meetings, send your email address to Qnetcola@aol.com
Lakeland, Tennessee - a city of "Dear Hearts And Gentle People".
Lakeland City Hall
10001 Highway 70
Lakeland, TN 38002
(901) 867-2717
(901) 867-2063 (FAX)
City Hall Email